Released in March! "Midnight Labors," a CD by Rich that includes 9 original songs. See press release.
Rich Hinrichsen - Singer and Jazz Musician
Rich is a singer and jazz musician with a special love of Latin music, especially tango. Most recently, he formed the duo "Tango Cowboys" with guitarist Tom Bourne specializing in vocal tangos from Argentina written in the 30s and 40s. Rich was inspired to take up music by his Father Bill who sang songs from musicals and played guitar, performing songs like "Try To Remember" from The Fantasticks. He took up the violin at age 8, switched to the double bass at 11, and began studying the piano at 13. At 15 he played bass for a college vocal jazz group, which included his brother Mike (singing bass), and toured California. In college, Rich (piano, bass) studied with jazz guitarist Al Galante, and led a jazz quintet (pictured below on the far right). In the late 1980s, while in Clemson S.C., he played bass with "Jazz Essence," a trio that included Dick Underwood on piano, and played bebop in the tradition of Charlie Parker, Dizzy Gillespie, Clifford Brown, and Bud Powell.
In March 2014, he released an album of songs he wrote over the last 35 odd years, with a few standards thrown into the mix. He has had the privilege of recording with several Northwest jazz stalwarts. Musical personnel on the project include Todd Strait (drums), Tom Wakeling (bass), Chuck Deardorf (bass), Eric Eagle (drums), Gavin Bondy (flugelhorn, trumpet), David Evans (tenor sax), Fred Hoadley (piano), Shanna Anjali (vocal), Carlos Cascante (vocal, percussion), Jeff "Bongo" Busch (percussion), Marisol Berrios-Miranda (percussion), Marco de Carvalho (guitar), Kirsten James (flute) and Bill MacDonough (piano). The album, which is he considers a present to himself on the occasion of his 52nd birthday, was released at two concerts in March 2014: one in Seattle, WA and one in his hometown of Longview, WA.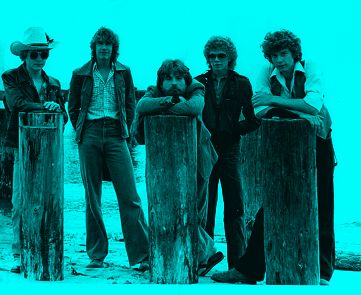 Rich's Jazz Quintet circa 1981, Edmonds, WA.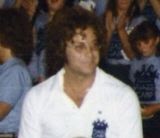 Jazz guitarist Al Galante circa 1978.